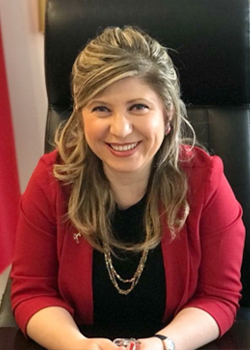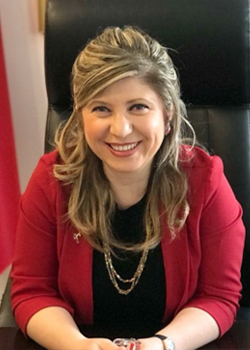 Profesor Ilkay Erdogan Orhan (Gazi University, Turkey)
Professor Ilkay Erdogan Orhan is a Dean of the Pharmacy Faculty at Gazi University in Ankara. She has so far published 269 scientific publications in international journals and 40 in national journals, 20 book chapters, 4 books and 3 patents. Professor Orhan is also a winner of many prestigious awards, including the Organization of Women in Science in Developing Countries (OWSD & Elsevier), COMSTECH, L'Oreal and Turkish Academy of Science. Professor Orhan's research interests include searching of enzyme inhibitors from natural sources using in vitro and in silico methods, phytocosmetics, phytotherapy and chemistry of natural products.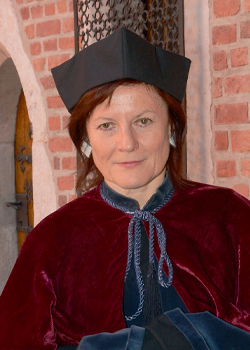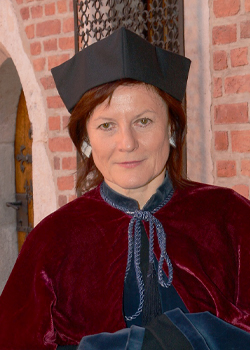 Professor dr hab. Halina Maria Ekiert (Jagiellonian University, Poland)
Professor Halina Maria Ekiert is the Head of Chair and Department of Pharmaceutical Botany at Pharmaceutical Faculty, Medical College, Jagiellonian University in Cracow. Her areas of scientific interests are associated mainly with pharmaceutical sciences with strong background in plant biotechnology, phytochemistry, analysis of natural products and biological activity of plant secondary metabolites. Her biotechnological interests include medicinal and/or cosmetic plant in vitro cultures, endogenic production of bioactive plant secondary metabolites and biotransformations of exogenic substrates in in vitro cultures. Her scientific achievements include app. 130 + published articles with total number of citation of app. 1230 and H-index of 21 (acc. to Web of Science), 10 book chapters (published in Springer, Science Publisher and Studium Press) and the role of co-editor and /or editor in Springer (Reference Series in Phytochemistry and Reference Series in Sustainable Development and Biodiversity) and also guest-editor in the MDPI journal – Molecules.
She is an academic teacher with an extensive and broad experience in pharmaceutical botany, plant biotechnology, cosmetology (in area of cosmetic plants and natural cosmetic raw materials) and phytochemistry.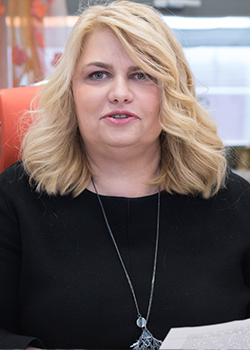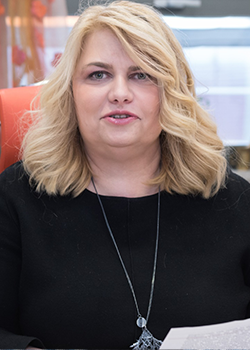 Prof. dr hab. Izabela Nowak (Adam Mickiewicz University in Poznań, Poland)
Professor Izabela Nowak is a Head of the Applied Chemistry Department at the Faculty of Chemistry, Adam Mickiewicz University in Poznan (AMU) and a President of the Polish Chemical Society (2019-2021 term). She wrote her MSc thesis at the University of Reading (UK) where she was granted a scientific fellowship. She received a DSc degree from AMU, whereas postdoctoral training at the University of Liverpool (industrial grant). She stayed at the Kent State University (OH, USA) as a Fulbright Senior Fellow (2003) and Kościuszko Foundation Grantee (2007). In 2008 her scientific achievements were appreciated with the Prime Minister Award, whereas in 2014 she received Full Professor title in chemistry from the President of the Republic of Poland.
Since 2006 she has been organizing seminars with persons representing cosmetic industry and has been the supervisor of many implementation doctorates carried out with involvement of cosmetics industry. She was invited to be a member of many scientific committees at many conferences (e.g. the Nanoporous Materials conference, NANO, in Canada) and elected for the board of Mesostructured Materials Association (2019-2025). Among many awards she has received are those of the Polish Club of Catalysis for young scientists (1995); Young Scientists Award from the City of Poznań (1998); Stefan Batory Foundation (1999), Foundation for Polish Science (1999), Warsaw Scientific Society (2005); American Chemical Society/IUPAC "Distinguished Women in Chemistry / Chemical Engineering" (2011), Commemorative Medal of Polish Chemical Society (2015), HM Rector of UAM.
Her current research focuses on synthesis and modification of novel ordered materials, development of new heterogeneous catalysts for the "green chemistry" processes and modern synthesis/characterization strategies for cosmetics and cosmeceuticals. The total number of her publications in peer-reviewed journals is more than 130.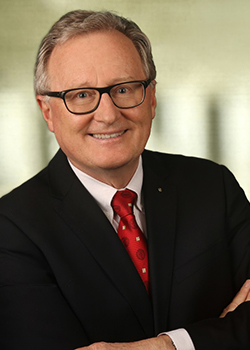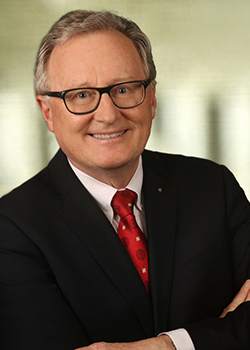 Professor Dr. Dr. h.c. Rudolf Bauer (University of Graz., Austria)
Professor Rudolf Bauer is Deputy Head of The Institute of Pharmaceutical Sciences, and Head of the Department of Pharmacognosy, University of Graz. Professor Rudolf Bauer is an author of ca. 390 scientific publications and 6 patents, as well as editor and co-editor of several books. Professor Bauer is also the chairman of the working group on TCM of the European Pharmacopoeia Commission and member of the Editorial Boards of Journal of Ethnopharmacology, Frontiers in Pharmacology, Clinical Phytoscience, Chinese Journal of Natural Medicines, and Chinese Journal of Integrative Medicine.
Main research areas of Professor Bauer are quality control and standardization of herbal drugs and herbal medicinal products including Chinese herbal drugs, isolation and structure elucidation of biologically active plant constituents,and plant metabolomics based drug discovery.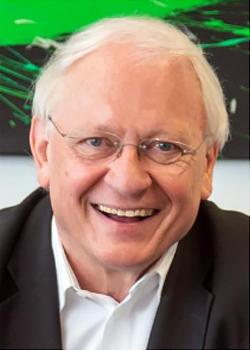 o.Univ.-Prof. Mag. Dr. Dr. hc. Günther K. Bonn (Austrian Drug Screening Institute, University of Innsbruck, Austria)
Professor Günther K. Bonn is a Head of the Institute of Analytical Chemistry and Radiochemistry at the University of Innsbruck and a CEO and Scientific Director of the Austrian Drug Screening Institute (ADSI) in Innsbruck, Austria. He is also a Board-member of the Bionorica SE Neumarkt, Germany and a Head of the Sino-Austrian Biomarker Discovery Center, Beijing, China.
Professor Bonn is an co-author of over 400 scientific publications, 29 patents and two books. Professor Bonn has been awarded many prestigious awards, including Halasz´ Award (2003), Honorary Ring of the Austrian Academy of Sciences, Vienna (2009), EUSSS Nernst-Tswett Award (2010), Csaba Horváth Memorial Award (2011), UPV – Wissenschaftspreis, University of Innsbruck (2012) and A.J.P. Martin – Medal (2013). He is also an Editorial Board member of Chromatographia, Journal of Chromatographic Science, LC-GC- Europe, Current Medicinal Chemistry, Current Analytical Chemistry, Bioanalytical Reviews, International Journal of Analytical Chromatography, Clinical Phytoscience and Biomedical Chromatography (Editor for Europe).
Professor's Bonn research interests include analytical chemistry, synthesis of new materials for enrichment and separation technologies, e.g. chromatography, electrophoresis, mass spectrometry and bioanalysis (genomics, proteomics, metabolomics, phytomics).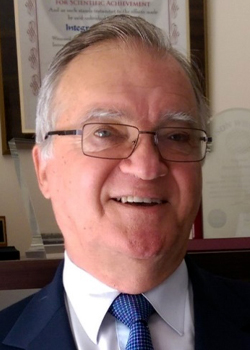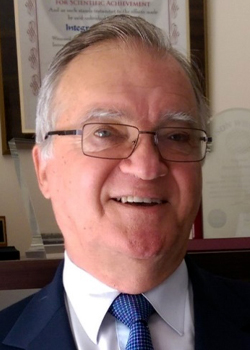 Professor (Emeritus) Henry O. Meissner (TTD International, Australia)
Professor Henry O. Meissner is a Research Director of Therapeutic Research, TTD International Pty Ltd in Sydney, Australia, with prior long-term engagements with Government research institutions and Universities in Australia, NZ, USA, Japan, China and historically in Poland. With his life-time involvements in applied research covering biochemical aspects of dietary imbalances and metabolic disorders in relation to environmental influences, he provides research consultancies to pharmaceutical companies worldwide. Over last 20 years, Professor Meissner's research interest in medicinal plants has focused on the use of standardized Peruvian plant maca (Lepidium peruvianum, synonym L. Meyenii) and its prime phenotypes in alleviating gender-related health disorders and designing lines of standardised, clinically-tested phyto-pharmaceutical products for a wide range of gender- and age-related health symptoms. He has published over 300 peer-reviewed scientific papers, books and textbook chapters on wide spectrum of research topics, related to his professional interest.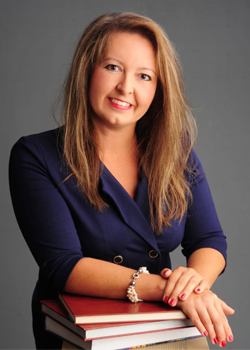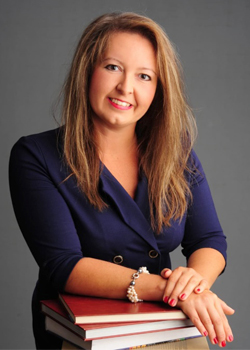 Dr hab. Wirginia Kukuła – Koch (Medical University of Lublin, Poland)
Professor Wirginia Kukuła-Koch is an associate professor at the Chair and Department of Pharmacognosy, Medical University of Lublin, Poland. Professor Kukuła-Koch is an author of numerous scientific publications, a member of the European Food Safety Authority and the Polish Pharmacopoeia experts' groups. Her scientific work is related to the field of pharmacognosy and chemistry of natural products. Professor Kukuła-Koch gathered her research experience while working at the University of Bonn (Germany), University of Athens (Greece) and Tokushima Bunri University (Japan). She is interested in the optimization of the conditions for the extraction and separation of components of the extracts that belong to the group of alkaloids, polyphenols, terpenes and saponins, with particular emphasis on counter-current chromatography-based isolation and bioactivity-driven identification of active secondary metabolites in the extracts supported mass spectrometry. In her work she implements both in vitro and in vivo testing directed towards the evaluation of potential drug candidates that could be used in the treatment of civilization diseases.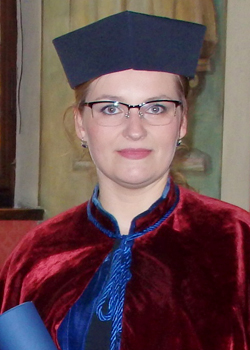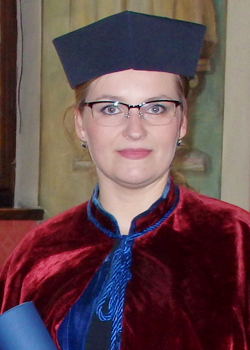 Dr hab. Agnieszka Szopa (Jagiellonian University, Poland)
Professor Agnieszka Szopa is an assistant professor at the Chair and Department of Pharmaceutical Botany, Faculty of Pharmacy, Jagiellonian University, Collegium Medicum in Cracow, Poland.
Her research interests are focused on plant biotechnology, phytochemistry and phytotherapy as well as phytocosmetology.
Her scientific activity especially has been devoted to many pharmaceutical aspects of plant biotechnology of medicinal and cosmetic plants. She specializes mainly in the endogenic accumulation of bioactive metabolites. Her research is also focused on the study of the biological activates of studied plant species (from in vitro and in vivo).
Her scientific activity is documented by about 100 research articles and 7 book chapters. Her number of citations: 733, a total impact factor: 170, an h-index: 16.
She is academic teacher in pharmaceutical botany, cosmetic plants, plant biotechnology and phytochemistry. She completed international didactic courses under the Erasmus plus programs.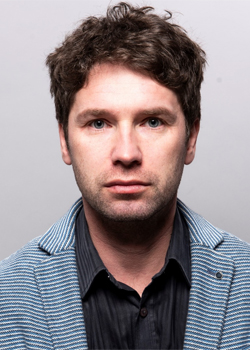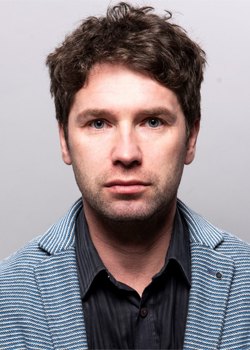 Dr hab. n. farm. Sławomir Wilczyński (Medical University of Silesia, Poland)
Dr hab. n. farm. Sławomir Wilczyński, prof. SUM. Head of the Chair and Department of Basic Biomedical Sciences, Faculty of Pharmaceutical Sciences, Medical University of Silesia in Katowice. His research interests are focused on modern imaging methods used in medicine and pharmacy, including in particular hyperspectral imaging, dynamic thermovision analysis, high-resolution ultrasound, as well as other techniques such as EPR, NMR and hemispheric directional reflectance. Author of over 100 scientific works, patents and industrial designs. Expert of the National Center for Research and Development, Member of the Investment Committee in the Bridge Alfa NCBiR program, expert of the Ministry of Funds and Regional Policy, Medical Research Agency, Polish Accreditation Committee and Bank Gospodarstwa Krajowego. Internal auditor of the ISO 22716: 2009 standard. Editor-in-chief of the journal in the field of aesthetic medicine and dermatology – Aesthetica. Contractor and manager in Polish and international grants.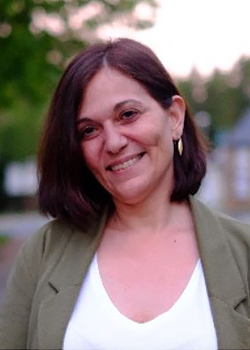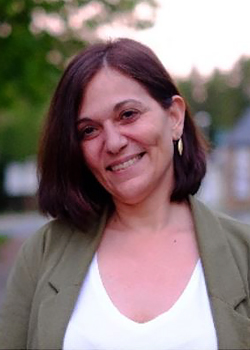 Dr Maria Halabalaki (National and Kapodistrian Univeristy of Athens, Greece)
Dr Maria Halabalaki obtained her degree in Pharmacy (1998), her master's (2001) and her Ph.D. (2005) from National and Kapodistrian University of Athens (NKUA), Division of Pharmacognosy and Natural Products Chemistry. She was trained in mass spectrometry and proteomics during her Post Doc (2005-2007) at the FBRAA Centre for Basic Research – Biotechnology Division. After this period she expanded her expertise mainly in analytical techniques and metabolomics though short and long stays in several laboratories (e.g. University of Innsbruck – Austria, Imperial College- UK, University of Orleans, ICOA Institute- France, University of Basel Geneva – Switzerland) and companies abroad (e.g. Bionorica – Austria). From 2009 till 2017 she worked as teaching staff, in Department of Pharmacy, NKUA. In 2015, she was awarded with Egon Stahl in silver, a medal, a document and a monetary prize for recognizing and promoting young scientists working in the field of Pharmacognosy (Pharmaceutical Biology) and Analytical Phytochemistry. From 2017, she is Assistant Professor at the same Department.
To date, she has been the author of more than 105 papers in referred journals and her work has been also presented in more than 60 national and international conferences. Also, she belongs at the coordinating team of several EU and National research programs. Her main scientific interests involve the separation and isolation of natural products using chromatographic techniques (VLC, MPLC, FCPC, HPLC) and the structural elucidation of natural products via spectroscopic methods (UV-Vis, IR, GC-MS, LC-MS, 1&2D NMR); development and application of chromatographic methods (HPLC-DAD, LC-MS and UHPLC-HRMSn) for the qualitative and quantitative evaluation of natural products in plant extracts as well as biological substrates (plasma, serum, urine, cells, tissues). The recent years, her scientific interests focus on the development and application of analytical methods for qualitative and quantitative characterization of plant extracts, foods, nutraceutical, cosmeceuticals and natural products; quality control aspects; metabolomics/metabonomic approaches using NMR and LC-MS platforms for the discovery of biomarkers; dereplication and investigation of mechanism of action of natural products and metabolization studies.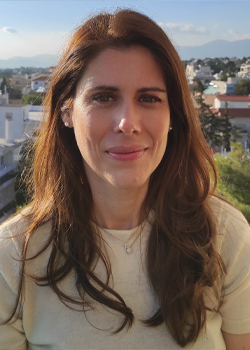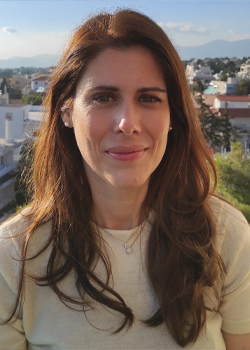 Dr Aikaterini Argyropoulou (National and Kapodistrian Univeristy of Athens, Greece)
Dr Argyropoulou holds a M.Sc. and B.Sc. in Agricultural Biotechnology from the Agricultural University of Athens and a Ph.D. in Pharmacognosy and Natural Product Chemistry from the Department of Pharmacy (University of Athens). She gained an in-depth knowledge in the separation and isolation of natural products using chromatographic techniques and structure elucidation of natural products via spectroscopic methods. She was also involved in phytochemical profiling and development and application of qualitative and quantitative methods. She continued with a Post Doc in the same field, specializing in the phytochemical study of edible plants of the Mediterranean diet that contribute to healthy aging. From 2017 she is in charge of the R&D department of PharmaGnose S.A., a spin-off company of the University of Athens and responsible for all scientific research projects.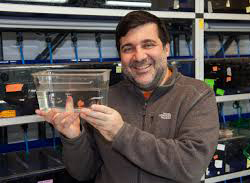 Dr Dimitris Beis (Academy of Athens, Greece)
Dr Dimitris Beis is Head of the Laboratory of Zebrafish Disease Models at the Clinical, Experimental Surgery and Translational Research Center of the Biomedical Research Foundation, Academy of Athens. He was the first researcher to introduce zebrafish biomedical research in Greece in 2006. Since then, Dr Beis has been collaborating with several research groups and trained numerous people to use zebrafish as an experimental model system. Dr Beis is a founding member and currently elected member of the Executive Board of the European Zebrafish Society with more than 300 participating labs in Europe. Although his main research interests are in cardiovascular diseases and angiogenesis, he participates in several projects involving zebrafish, including screening for new bioactive compounds in natural extracts, ecotoxicological studies of emerging pollutants, as well as generating zebrafish knock outs to study the function of novel genes.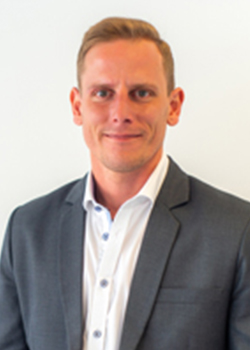 Dr Thomas Jakschitz (Austrian Drug Screening Institute, Austria)
Dr Thomas Jakschitz is an Executive Vice President and a Head of Analytical Division at Austrian Drug Screening Institute (ADSI) in Innsbruck, Austria. Dr Jakschitz is an expert in the separation and analysis of complex multi-component mixtures. His research interests are focused on applying advanced analytical and separation methods in the identification of active compounds in plant extracts, phytomedicines and natural cosmetics.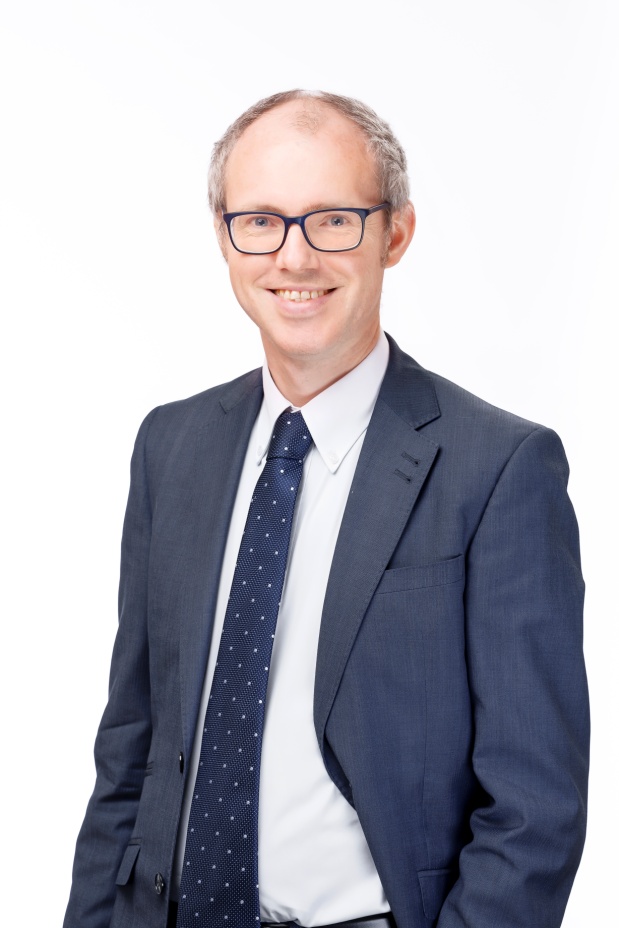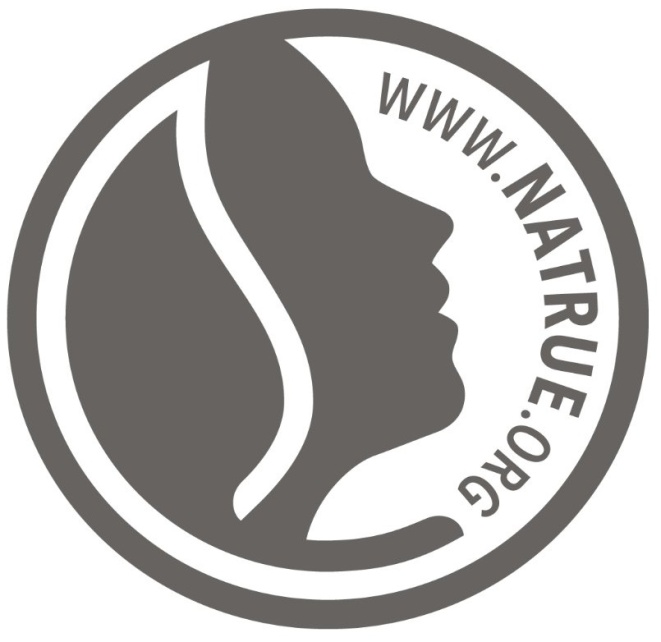 Dr Mark Smith (NaTrue, Belgium)
Dr. Mark Smith graduated with a M.Chem (Hons.) degree in chemistry and an interdisciplinary PhD. between chemistry and genetics. Before joining NATRUE in June 2014, he developed further his research career with two positions covering biotechnology (Leeds, UK) and the biomedical/pharmaceutical sector (Montréal, Canada). Dr. Mark Smith is a British national who has more than five years' experience in Scientific Management. During the last ten years, he has been involved in the successful coordination of strategic and collaborative interdisciplinary projects via academic departmental and international research. Dr Mark Smith became Director General of NATRUE in July 2016.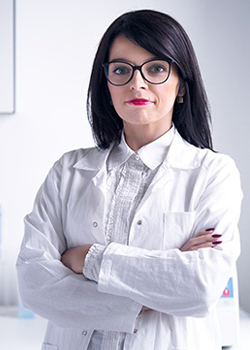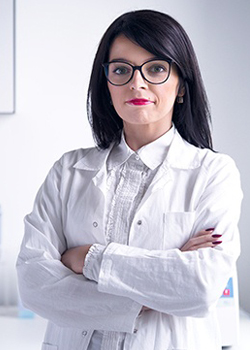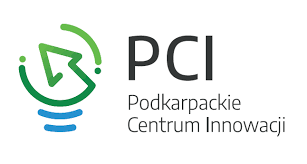 Timea Sulenta-Pluta (Podkarpackie Innovation Center, Poland)
Timea Sulenta-Pluta is a graduate of the Faculty of Chemistry at the Maria Curie Sklodowska University in Lublin in the field of Chemistry of Bioactive Agents and Cosmetics. She has a broad international experience in the field of development, production technology and registration of cosmetic products. Expert in the committee granting the "Natural Polish" certificate. From 2019, the Director of the Research and Service Center of the Department of Cosmetology of the University of Information Technology and Management based in Rzeszów. She is currently working as a Director for the commercialization of scientific research in The Podkarpackie Centre for Innovation (PCI) in Rzeszów.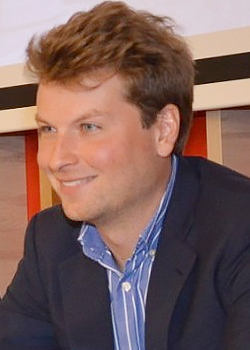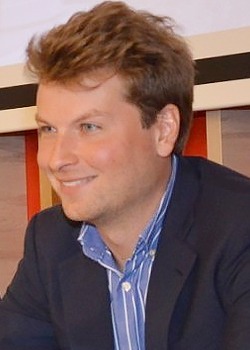 Aleksander Ciepiela (Ponte Limited, China)
Mr. Ciepiela is a graduate of e-commerce studies at Hong-Kong University and the founder of Ponte Limited. He has established over the years a successful business in Hong Kong and China in cosmetics sales, distribution and promotion. He has lived for over 7 years in China and Hong Kong, learning the language and the Chinese business culture. Ponte Limited is present on all the major platforms in China and Hong Kong and since 2016, is actively pushing new European products into the Chinese market.
The sales platforms include: Tmall international, Pinduoduo, HKTV mall, Angels Cosmetics, Taobao and others.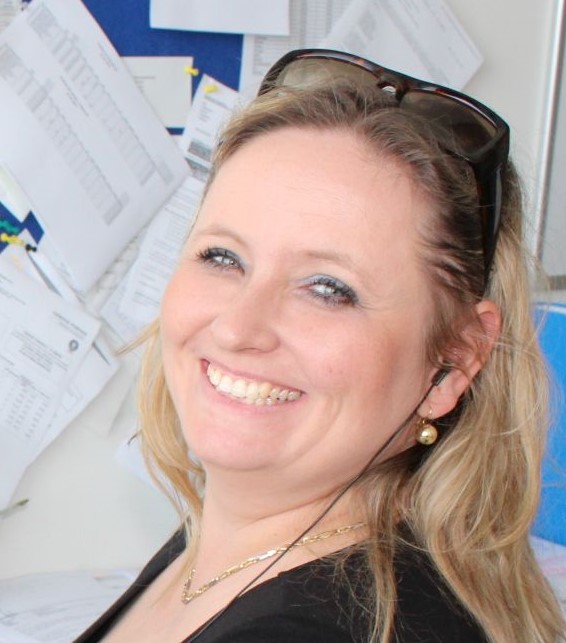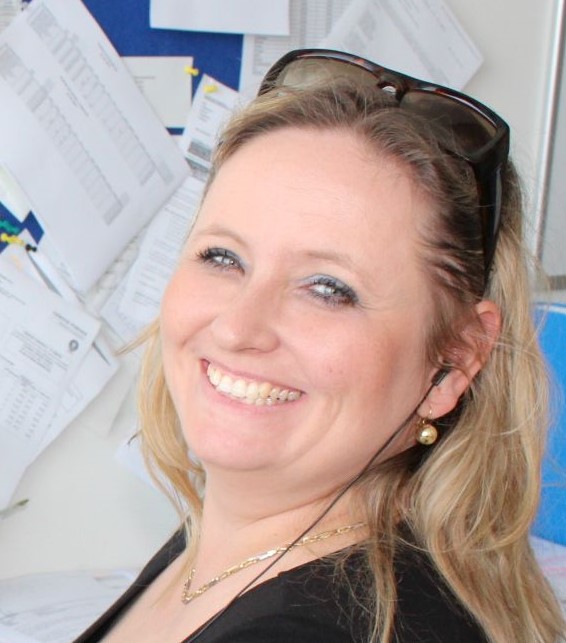 Dr Silvia Letasiova (MatTek In Vitro Life Science Laboratories, Slovakia)
Silvia Letasiova is the managing director and senior scientist at MatTek In Vitro Life Science Laboratories, Bratislava, Slovakia. She has background in biochemistry and microbiology and holds a doctoral degree in biochemistry. She joined MatTek in 2008 as a project manager and scientist and since then her main field of interest is the development and production of highly reproducible and predictive in vitro 3D reconstructed tissue models for in vitro topical toxicity testing. She is actively involved in the development and validation of assays aiming in reduction & replacement of in vivo testing. She is responsible for R&D projects in the area of skin/eye irritation, corrosion, phototoxicity and sensitization. Silvia is a member of ESTIV, SETOX, EUSAAT and a full member of US SOT. She is a co-author of more than 30 publications (> 1000 cited references, h-index 15) and presents the innovative science in more than 70 oral and poster presentations at national and international meetings.