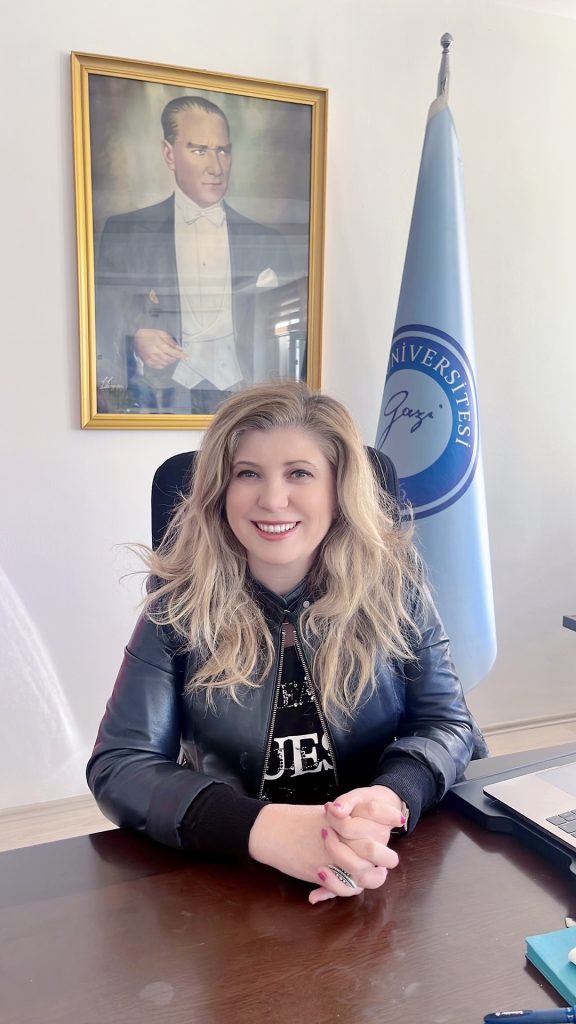 Prof. Dr. Ilkay Erdogan Orhan (Gazi University, Türkiye)
Prof. Dr. Ilkay Erdogan Orhan holds a Pharmacist degree (1993) from Gazi University (Ankara, Turkey), 1st M.Sc. degree at Department of Pharmacognosy at the same Faculty in 1996 with young scientist scholarship provided by TUBITAK (Scientific and Technological Research Council of Turkey). Then, she was awarded her second M.Sc. degree in Marine Natural Product Chemistry in 1998 at the University of the Ryukyus in Japan supported by Monbusho scholarship. She earned Ph.D. degree in Pharmacognosy at Faculty of Pharmacy, Gazi University (Ankara, Turkey) in 2002 and visited Department of Chemistry at University of Winnipeg (Canada) in 2003 as post-doc under NATO-TUBITAK fellowship program. She was promoted to Assoc. Prof. position by Higher Education Council of Turkey in 2004 and became full professor in 2009. Dr. Orhan was appointed as "Dean" of Faculty of Pharmacy at Eastern Mediterranean University in the Northern Cyprus for the period of 2011-2014. She is Dean of Faculty of Pharmacy, Gazi University since 2016. She is also member of Traditional Chinese Medicine (TCM) Experts Group in European Pharmacopeia and the International Scientific Board of Austrian Drug Screening Institute (ADSI).
Dr. Orhan received several awards such as Young Woman Scientist Award in Asia continent by OWSD (Organization of Women in Science in Developing Countries) & Elsevier, Science Award in Biology by COMSTECH (OIC Standing Committee on Science and Technological Cooperation) in 2010, Young Woman Scientist Award (in Life Sciences) by L'Oreal & Turkish Academy of Sciences in 2011, and Honor Award by Gazi University in 2011, Innovation Award for Women in Turkey in 2015, Science Award by Turkish Association of Pharmacists in 2016, Golden Mortar Science Award in Pharmacy in 2017, Silver Medal for Patent in International Invention Fair by Turkish Ministry of Science and Technology in 2017 as well as Best Academic Invention Medal by International Federation of Invention Associations (IFIA) in 2018. She is also recipient of  TWAS (The World Academy of Sciences) Science Award in chemistry.
She was selected as the principal member of Turkish Academy of Sciences (TÜBA) as well as the Representative of Southeast Europe & Turkey Region for Phytochemical Society of Europe (PSE) in 2019.
She is author of more than 287 scientific papers listed by SCI, 46 papers in other scientific journals, 23 book chapters, 3 patents (Turkish, US, & EP), 6 patent applications, and 3 books. Her h index is 50 (Web of Science) and 56 (SCOPUS) with over 11500 citations. Her research interests are chemistry and bioactivities of natural products, phytocosmetics, phytotherapy, and aromatherapy. She is currently Associate Editor of Phytomedicine and Editor-in-Chief of Turkish Journal of Pharmaceutical Sciences.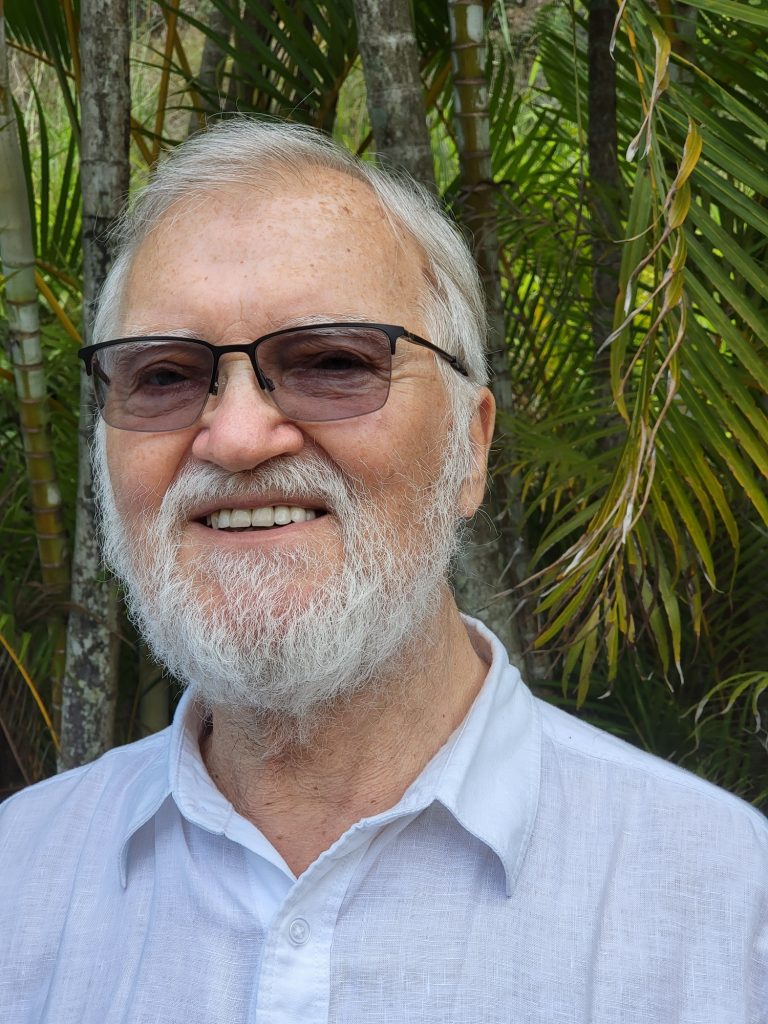 Prof. (Emeritus) Henry O. Meissner
(

National Institute of Complimentary Medicine – NICM, Health Research Institute, Western Sydney University and Therapeutic Research

, TTD International, Australia)
Professor Henry O. Meissner is a Research Director of Therapeutic Research, TTD International Pty Ltd in Sydney, Australia, with prior long-term engagements with Government research institutions and Universities in Australia, NZ, USA, Japan, China and historically in Poland. With his life-time involvements in applied research covering biochemical aspects of dietary imbalances and metabolic disorders in relation to environmental influences, he provides research consultancies to pharmaceutical companies worldwide. Over last 20 years, Professor Meissner's research interest in medicinal plants has focused on the use of standardized Peruvian plant maca (Lepidium peruvianum, synonym L. Meyenii) and its prime phenotypes in alleviating gender-related health disorders and designing lines of standardised, clinically-tested phyto-pharmaceutical products for a wide range of gender- and age-related health symptoms. He has published over 300 peer-reviewed scientific papers, books and textbook chapters on wide spectrum of research topics, related to his professional interest.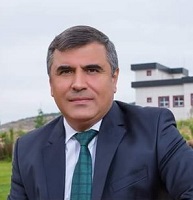 Prof. Dr. Nazım Şekeroğlu (Gaziantep University, Türkiye)
Prof. Dr. Nazım Şekeroğlu was born 02 October 1972 in Kilis, Turkey, he holds an MSc (1997) and PhD (2003) in Agricultural Engineering on Medicinal and Aromatic Plants. He is the author or co-author of more than one hundred peer-reviewed scientific articles, book chapters and conference presentations as an invited speaker. Until now, he visited about eighty (80) different countries all over the world for scientific purposes.  His main research interest are: Medicinal and Aromatic Plants (MAPs) Conservation Strategies, their sustainable wild collection and domestication, developing Good Agricultural Practices for MAPs, postharvest processing of MAPs for high quality drug production, manufacturing and marketing of herbal medicinal products, natural and herbal cosmetics, regulatory issues of herbal products, research on pharmaceutical properties of MAPs and their active ingredients, he can achieve these researches cooperated with colleagues from different national and international scientist from all related disciplines. In addition to scientific activities, he has some positions at University Management and Ministerial Duties in capital of Türkiye.  
Prof. Dr. Nazım Şekeroğlu is a manager of Gaziantep University, Phytotherapy and Medicinal Aromatic Plants Application and Research Center (FITOTABAUM), Gaziantep University, Uluğbey High Technology Application and Research Center (ULUTEM) and Gaziantep University, Vocational School of Technical Sciences. He is also a President of "Association of Medicinal and Aromatic Plants of Mediterranean – AMAPMED", General Coordinator of "Global Federation of Medicinal and Aromatic Plants – GOFMAP". He is a Chairman of MESMAP Symposiums and Scientific Committee Member of The International Cosmetic Congress – KUAD, Chief Editor of Current Perspectives on Medicinal and Aromatic Plants (CUPMAP), Scientific Board Member – President of SPICES & COFFEE at Turkish Ministry of Agriculture. Prof. Dr. Nazım Şekeroğlu was also granted with "Late Smt. Kamal Ben Vavia Memorial Award – 2015" at "Pharmacy Institution of Madhya Paradesh, DAVV Auditorium, TakshashCampus, Indore – INDIA.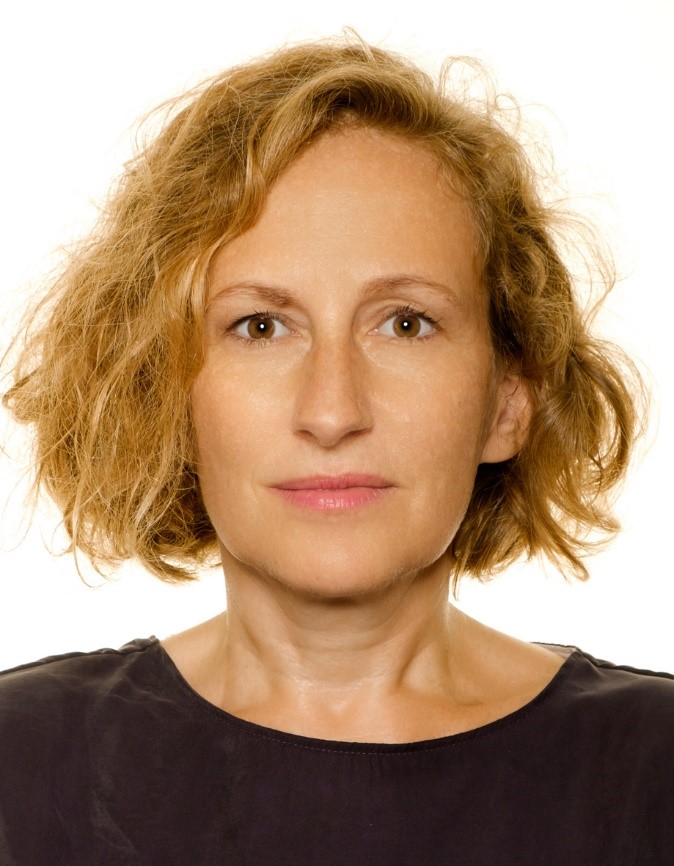 Prof. Dr. Marijana Zovko Končić (University of Zagreb, Croatia)
Marijana Zovko Končić, PhD is a full professor at the Department of Pharmacognosy, Faculty of Pharmacy and Biochemistry, University of Zagreb. She teaches graduate courses Pharmacognosy II and Phytotherapy, as well as postgraduate specialist study subjects of Herbal drugs in cosmetics, Dietary supplements for athletes, Biotechnological drugs of plant origin, Rational phytotherapy and Natural products in dermatopharmacy. Her scientific interests include natural products, their extraction using sustainable and "green" procedures and solvents as well as in optimization of extraction and solubilization procedures by using experimental design. Special emphasis of her work is on use of secondary metabolites and plant extracts as active ingredients in natural cosmetic. She is currently principal investigator in the project "Bioactive plant principles extraction using green solvents-a step towards green cosmeceuticals", (CosmoGreen) funded by Croatian Science Foundation. She co-authored more than 70 research papers.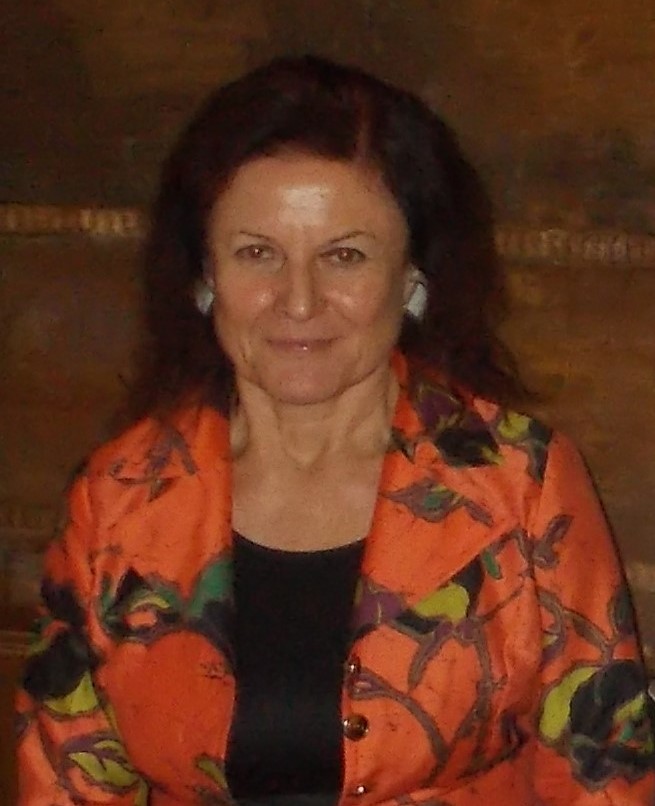 Prof. dr hab. Halina Maria Ekiert (Jagiellonian University, Kraków, Poland)
Professor Halina Maria Ekiert is the Head of Chair and Department of Pharmaceutical Botany at Pharmaceutical Faculty, Medical College, Jagiellonian University in Cracow. Her areas of  scientific interests are associated mainly with pharmaceutical sciences with strong background in plant biotechnology, phytochemistry, analysis of natural products and biological activity of plant secondary metabolites. Her biotechnological interests include medicinal and/or cosmetic plant in vitro cultures, endogenic production of bioactive plant secondary metabolites and biotransformations of exogenic substrates in in vitro cultures. Her scientific achievements include app. 140 + published articles with total number of citation of app. 2100 and H-index of 27 (acc. to Web of Science), 14 book chapters (published in Springer, Science Publisher and Studium Press) and the role of co-editor and /or editor in Springer Nature (Reference Series in Phytochemistry and Reference Series in Sustainable Development and Biodiversity), since 2023 the Editorial Board member in Reference Series in Phytochemistry in Springer Nature and also guest-editor in the MDPI journal – Molecules.
She is an academic teacher with extensive and broad experience in pharmaceutical botany, plant biotechnology, cosmetology (in area of cosmetic plants and natural cosmetic raw materials) and phytochemistry.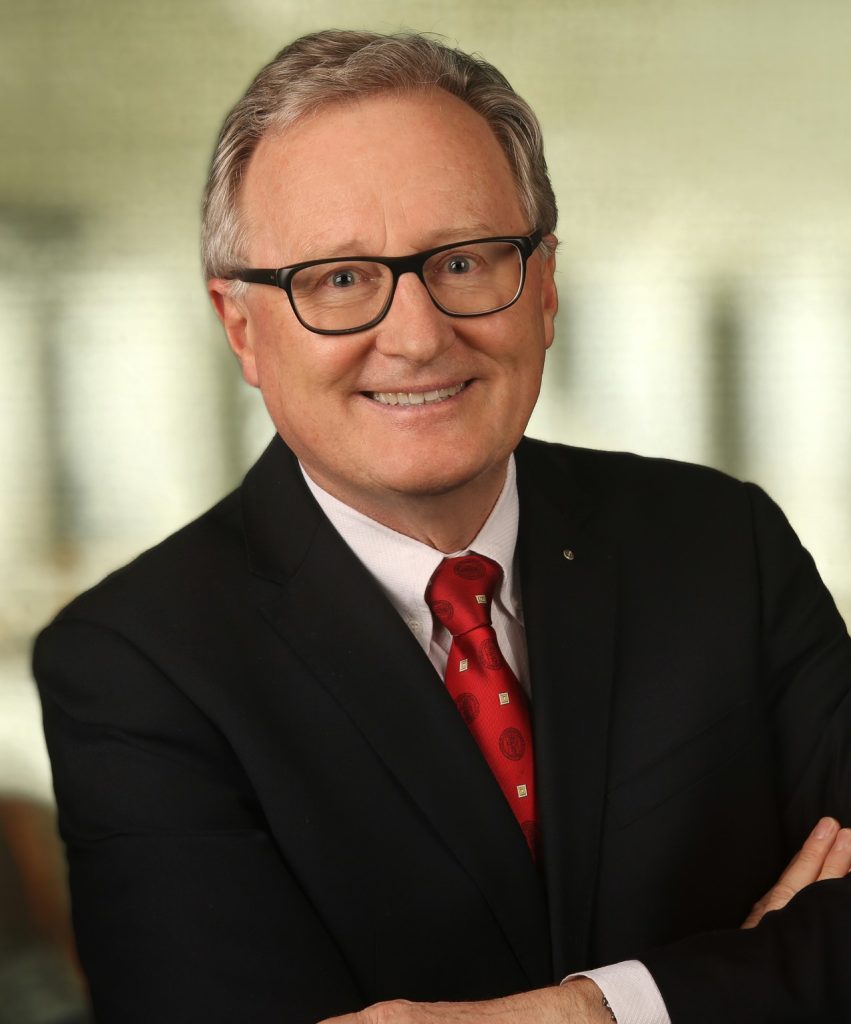 Prof. Dr. rer.nat. DDr. h.c. Rudolf Bauer (Graz University, Graz, Austria)
Prof. Rudolf Bauer studied pharmacy and received his PhD at University of Munich, Germany; 1993 he became Associate Professor at University of Düsseldorf, Germany; since 2002 he is head and full professor of pharmacognosy at University of Graz, Austria. He has acted as Head of the Institute of Pharmaceutical Sciences from 2004–2020.
He is expert in natural product chemistry, analysis, and activity-guided isolation of plant constituents. His current research focuses on phytochemical and pharmacological investigations of traditionally used medicinal herbs, identification of the active constituents, plant metabolomics and interactions with gut microbiota.
He acted as president of the International Society of Ethnopharmacology from 2015-2017, of the Society for Medicinal Plant and Natural Product Research (GA) 2002-2007, and as founding president of GP-TCM Research Association during 2012-2014. He has published more than 400 research papers (h-index 66) and has edited several books. He is currently chairman of the expert groups 13A and TCM of the European Pharmacopoeia Commission. He received several awards, like the Qihuang International Prize of China Association of Chinese Medicine, the Outstanding International Scientist Award (Pranab Banerji Memorial Award) of Society for Ethnopharmacology India (SFE), the Varro Tyler Prize of the American Society of Pharmacognosy, the Government Friendship Award of the Peoples Republic of China, and the honorary doctorates of the universities of Helsinki/Finland and Szeged/Hungary.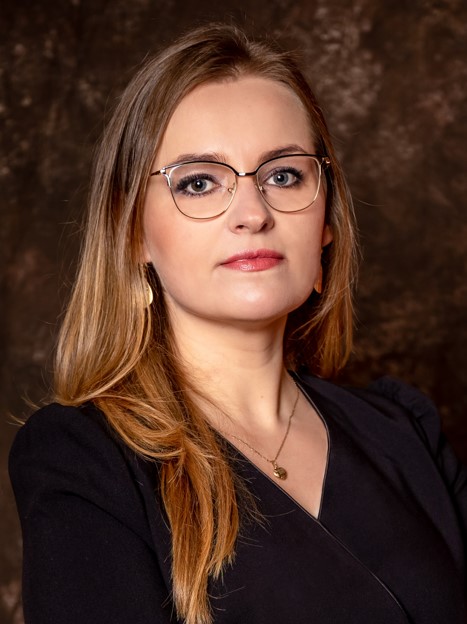 Dr. hab. Agnieszka Szopa, prof. UJ (Jagiellonian Univeristy, Kraków, Poland)
Professor Agnieszka Szopa is an assistant professor at the Chair and Department of Pharmaceutical Botany, Faculty of Pharmacy, Jagiellonian University, Collegium Medicum in Cracow, Poland.  Her research interests are focused on plant biotechnology, phytochemistry and phytotherapy as well as phytocosmetology.
Her scientific activity especially has been devoted to many pharmaceutical aspects of plant biotechnology of medicinal and cosmetic plants. She specializes mainly in the endogenic accumulation of bioactive metabolites. Her research is also focused on the study of the biological activities of studied plant species (from in vitro and in vivo). She completed numerous international scientific and didactic internships. She is academic teacher in pharmaceutical botany, cosmetic plants, plant biotechnology and phytochemistry.
Her scientific activity is documented by above 140 research articles and 7 book chapters. Her number of citations: 1600, a total impact factor: 340, an h-index: 23.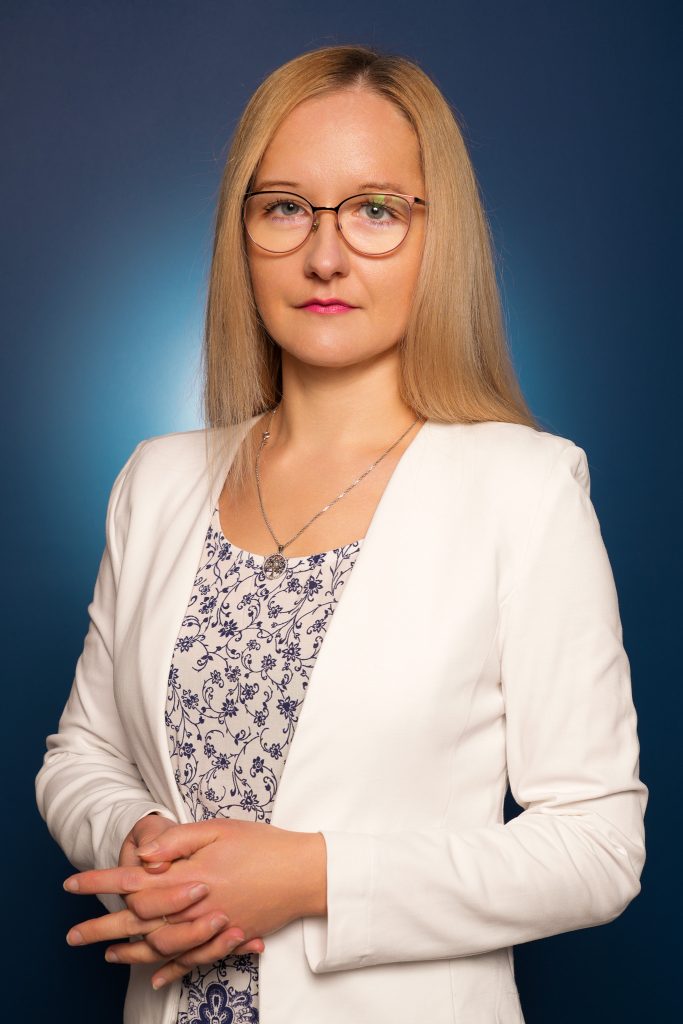 Dr hab. Elwira Sieniawska (Medical University of Lublin, Poland)
Dr hab. Elwira Sieniawska received her Ph.D. in pharmaceutical sciences from Medical University of Lublin in 2012. She currently is a Professor at the Department of Natural Products Chemistry at Medical University of Lublin in Poland. Her scientific experience is based on phytochemistry. She worked on isolation and utilization of components of essential oils, characterization of plant extracts and formulations with phytoconstituents. During her research she published more than 80 scientific papers and several book chapters, participated in numerous scientific conferences relevant to natural products and obtained 6 polish patents. Since 2011 she served as a principal investigator and co-investigator of research projects, and supervised numerous students.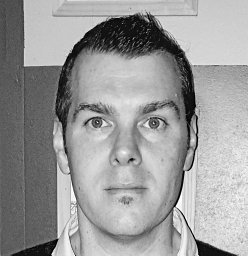 Dr Christophe Hano (Univeristy of Orleans, France)
Christophe Hano, completed his Ph.D. in 2005 in Plant Biochemistry and Molecular Biology, is currently Associate Professor at the University of Orleans, where he is teaching plant biochemistry, pharmacognosy and biotechnology at the University of Orleans. His research focuses on applied plant metabolism and biotechnology. He has written more than 200 scientific peer-review papers, reviews, and book chapters in internationally renowned journals, and he edited a variety of journal topical issues on plant secondary metabolism, including polyphenols as well as books on the anti-aging action of polyphenols. He is Academic Editor and Editorial Board Member of several renowned Q1 Journals in Biochemistry and Biotechnology; French representative and board member of the Phytochemical Society of Europe, as well as of the French Phytochemical Society (Meta-SP). He is working on research projects targeted at analyzing plant secondary metabolites in order to produce natural extracts with cosmetic applications.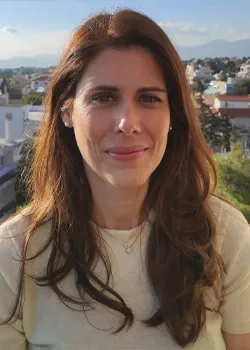 Dr Aikaterini Argyropoulou (PharmaGnose, Athens, Greece)
Dr Argyropoulou holds a M.Sc. and B.Sc. in Agricultural Biotechnology from the Agricultural University of Athens and a Ph.D. in Pharmacognosy and Natural Product Chemistry from the Department of Pharmacy (University of Athens). She gained an in-depth knowledge in the separation and isolation of natural products using chromatographic techniques and structure elucidation of natural products via spectroscopic methods. She was also involved in phytochemical profiling and development and application of qualitative and quantitative methods. She continued with a Post Doc in the same field, specializing in the phytochemical study of edible plants of the Mediterranean diet that contribute to healthy aging. She has participated in the submission and implementation of European, National and Private sector/Public organizations grants. She is the author of 38 peer-reviewed publications, 6 oral and 58 poster presentations in National and International Conferences. From 2017 she is in charge of the R&D department of PharmaGnose S.A., a spin-off company of the University of Athens and responsible for all scientific research projects.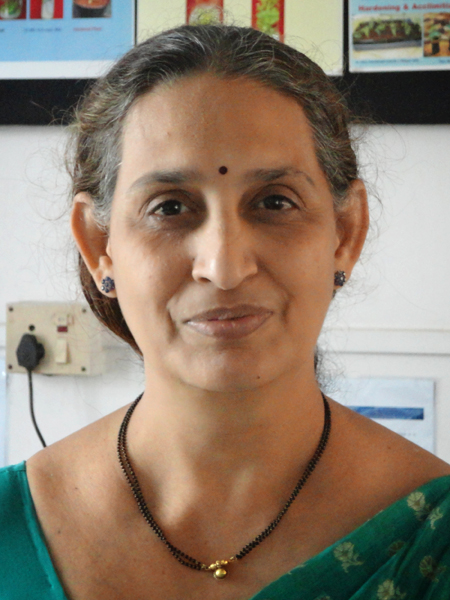 Dr. Mrs. Manjushri Arun Deodhar (Mumbai University, Mumbai, India)
Dr. Mrs. Manjushri Arun Deodhar was an Associate professor and Head of the Botany Department in KETs V. G. Vaze College, Autonomous, affiliated to Mumbai University till 2020.And now she is working as adjunct professor in Botany in the same institute.  She has guided more than 20 students for their PhD degree in the field of Botany and Biotechnology. Her topic of interest and current research fields are Plant tissue culturing of endangered plant species for their conservation. Algal Biotechnology for new generation biofuels, CO2 sequestration and Neutraceuticals. She is extensively engaged in screening photoprotective anti-ageing Cell rejuvenating abilities of natural metabolites and their applications in cosmetics. She has completed many government as well as private companies funded major and minor research projects. She has more than 40 publications as a co-author in her name. She was the member of many honourable committees in the university itself.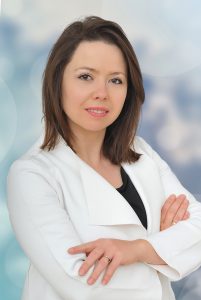 Dr Magdalena Biesiadecka

(UITM, Rzeszów, Poland)



Director of the Center for Biomedical Research and Services, assistant professor at the Department of Cosmetic and Pharmaceutical Products Technology, Medical College of the University of Information Technology and Management in Rzeszów. Doctor of natural sciences in the discipline of Biological Sciences (University of Rzeszów, Faculty of Biotechnology, 2019). Master of Science in Biotechnology (Rzeszów University of Technology, Faculty of Chemistry, 2011) Engineer of Biotechnology (Rzeszów University of Technology, Faculty of Chemistry, 2010).
Scientific interests focus on: microbiology of microorganisms used industrially in cosmetology and food industry, including brewing, distilling and baking. Author of several innovative solutions and process optimizations for the food and cosmetics industries. Trainee and employee in such companies as: Lallemand (Biotechnology Research Institute in Montreal), Nestle NQAC (Rzeszów), Sylveco (Rzeszów) Huzar (Nowy Sącz) SGL Carbon Company (Nowy Sącz).
President of the Orcideo company, producing cosmetics and cosmetic raw materials since 2020. Editor in the popular science magazine "Piwowar" since 2017. Nature lover and rollerblading enthusiast.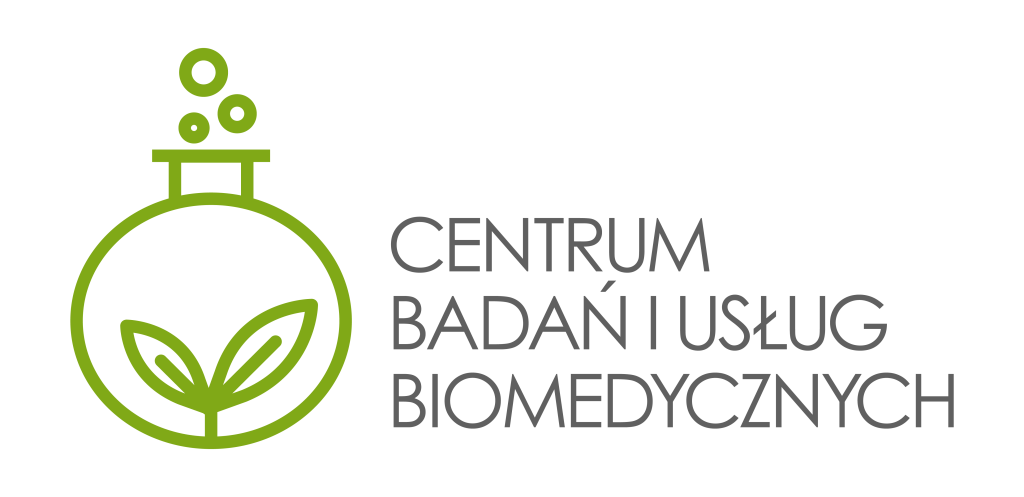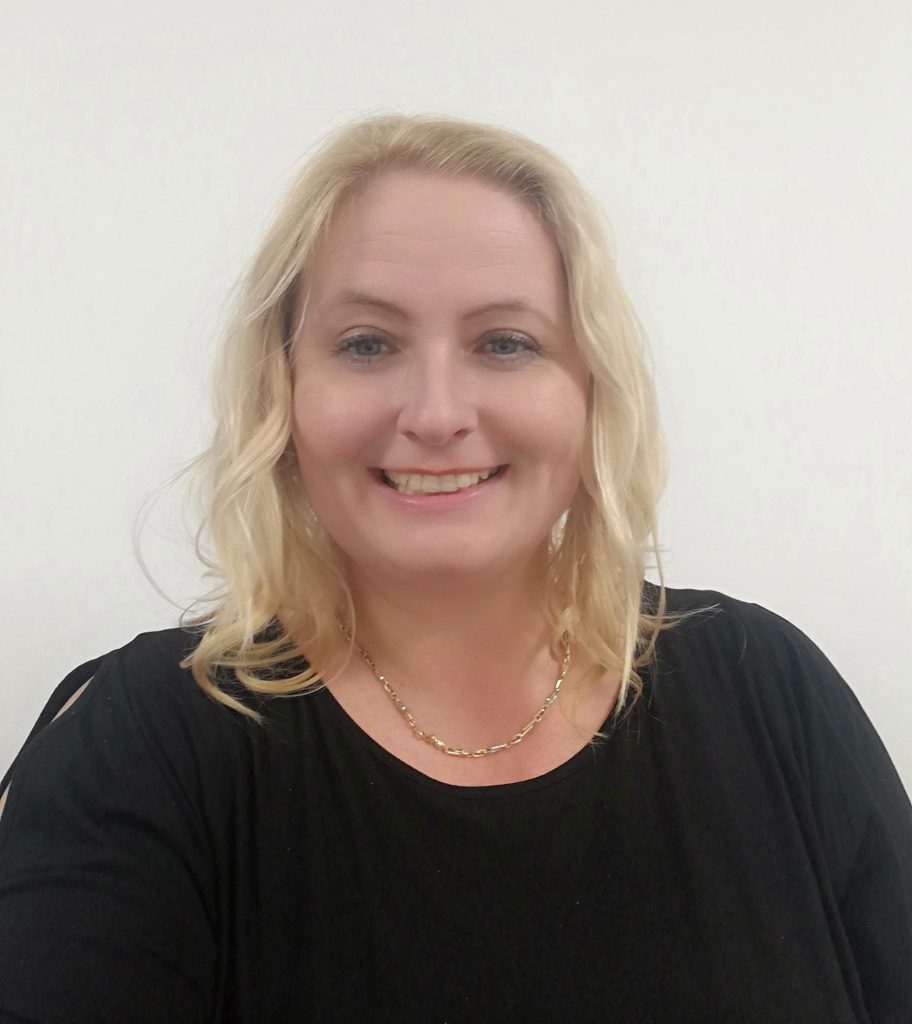 Dr Silvia Letasiova 

(MatTek In Vitro Life Science Laboratories, Bratislava, Slovakia)
Silvia Letasiova is the managing director and senior scientist at MatTek In Vitro Life Science Laboratories, Bratislava, Slovakia. She has background in biochemistry and microbiology and holds a doctoral degree in biochemistry. She joined MatTek in 2008 as a project manager and scientist and since then her main field of interest is the development and production of highly reproducible and predictive in vitro 3D reconstructed tissue models for in vitro topical toxicity testing. She is actively involved in the development and validation of assays aiming in reduction & replacement of in vivo testing. She is responsible for R&D projects in the area of skin/eye irritation, corrosion, phototoxicity and sensitization. Silvia is a member of ESTIV, SETOX, EUSAAT and a full member of US SOT. She is a co-author of more than 30 publications (> 1200 cited references, h-index 17) and presents the innovative science in more than 100 oral and poster presentations at national and international meetings.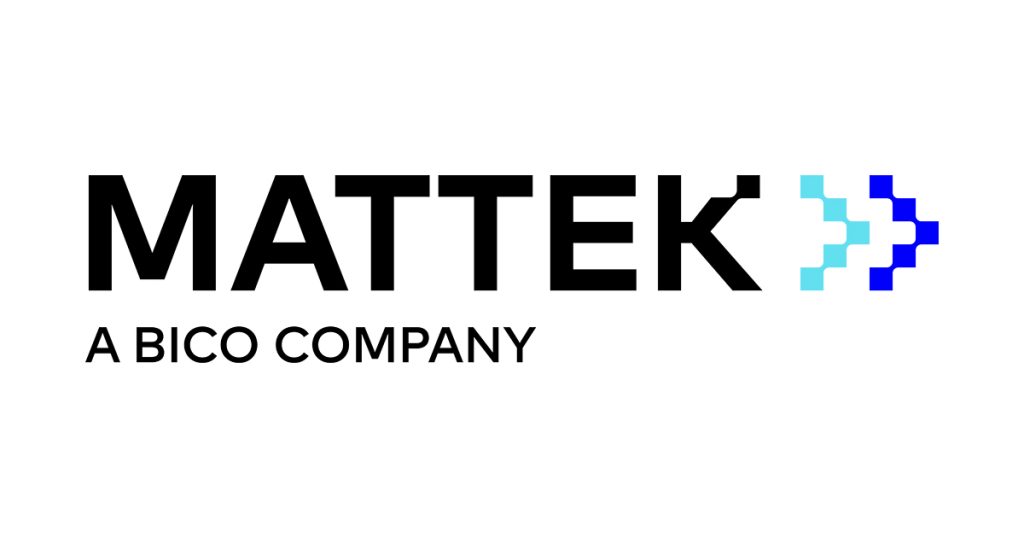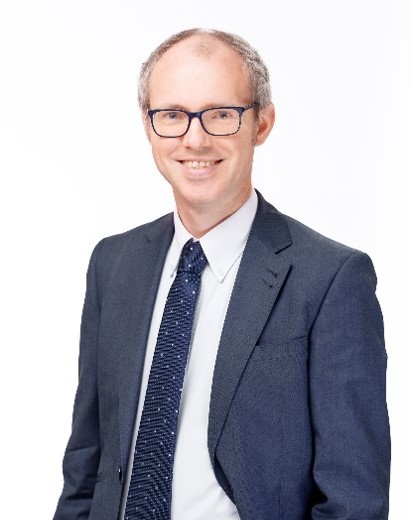 Dr Mark Smith (NaTrue, Brussels, Belgium)
Dr. Mark Smith graduated with a M.Chem (Hons.) degree in chemistry and an interdisciplinary PhD between chemistry and genetics. Before joining NATRUE in June 2014, he developed further research career with two positions covering biotechnology (Leeds, UK) and the biomedical/pharmaceutical sector (Montreal, Canada). Dr. Mark Smith is a British national who has more than five years' experience in Scientific management. During the last ten years, he has been involved in the successful coordination of strategic and collaborative interdisciplinary projects via academic departmental and international research/ Dr. Mark Smith became Director of NATRUE in July 2016.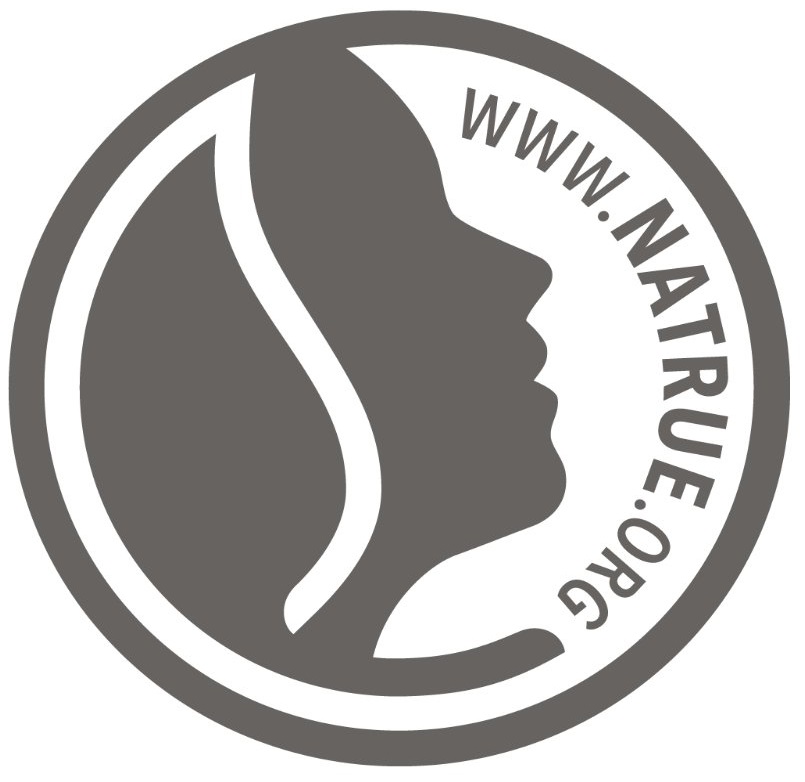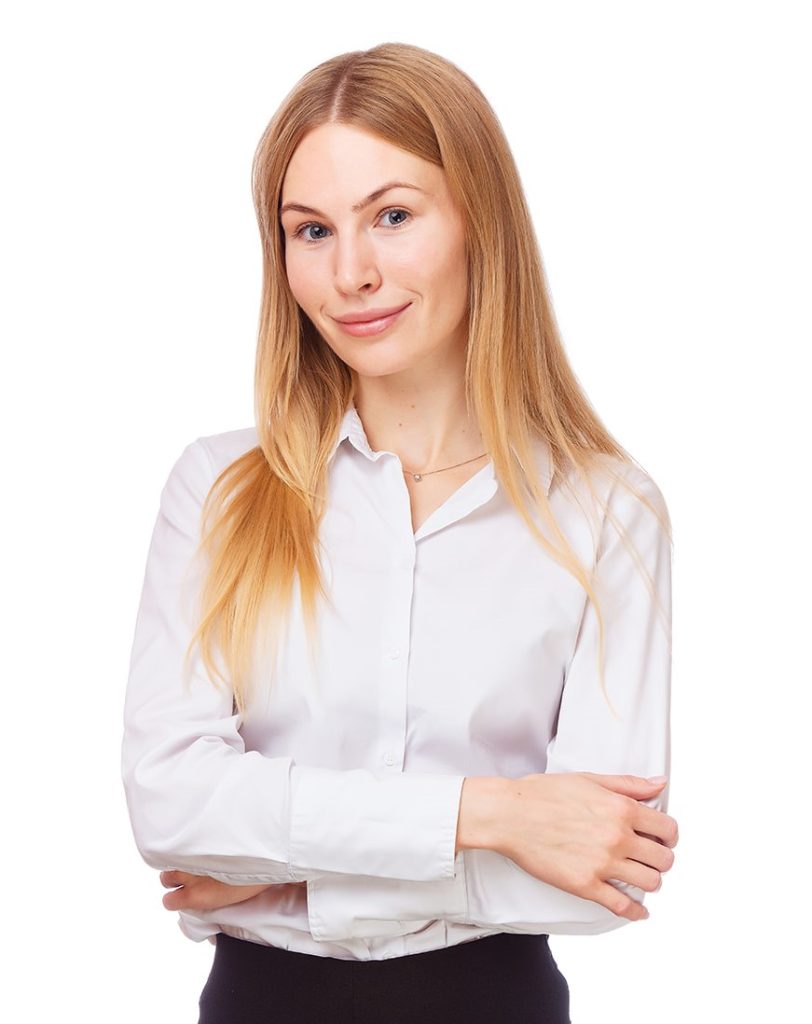 Viktoria Potko (NaTrue, Brussels, Belgium)
Viktoria holds a Bachelor's degree in Public Relations and Communications and a Master 's degree in International Relations. Before joining NATRUE in July 2020 as Label and Events Officer, Viktoria worked for well-established natural and organic cosmetics companies in Estonia and Russia. In her previous roles, Viktoria was involved in launching brand marketing campaigns on the international markets, organizing events, creating new cosmetic products and managing trade marketing activities.